"Hi Al,
I was playing around with my camera yesterday and decided to try some high speed shots. They were ok so today I fixed some cotton wool in the chimney and safety valves. The camera is only a cheap one so clarity is not perfect, but it was fun and they look fine to me, what do you think?
Thanks Al, its a great service your giving.
Alan"
---
A big thanks to Alan – just loved the imagination behind the pics.
And when it comes to imagination, have a look at these printable buildings.
You could make a gazillion buildings from this one print. Of course, I'm biased, but I think it's genius. What layout isn't crying out for some scenery like it?
Here's another sweet offer too. You get every building for $6. And as you can see from the pics, that's less than a $1 a building.
So if you want to have a muck about with some scratch building, now's another good time to give it a whirl. You get every buildings, for just $6, but only until Monday.
Have a look – they are here. And I'll bet your layout could use one too.
You also get his latest house thrown in free too – all for $6: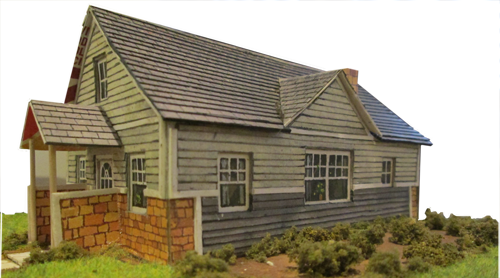 Keep 'em coming.
Best
Al