Wayne's been busy with his HO scale model trains.
Have a look at what he's done:
"Thought I would try and send some more pictures. I was looking at some of the older photos you reposted, the critic was right it does look like a meteor hit and broke up. Luckily the trees kind of soften them up.
My ride about this summer I took a lot of pictures of rock formations, trees, and things in general just to see how they fit together. I have a tree by the farm house. This tree I made about 7 years ago just to see if I could.
When I finished it I put it in one of my train storage boxes. I pulled it out and gave it a home. One limb was short, and I thought a tire swing would look good on it. Alas no rubber tire.
On my road trip I stopped in Lompock, Ca. To visit a niece. She said there was little store in town that sold model trains. We went there the next day, and to my delight he had a treasure trove of used HO scale model trains and STUFF. I was the kid in the candy store. One of the items was a sandwich bag full of rubber car tires.
All the goodies I got there was shipped home. Now one of those tires swings from my tree with the short limb. I am working on a young girl that will be swinging in it.
I will send a picture when I get it done.
Wayne."
What I love about these pictures is they show how far Wayne has come on his HO scale model trains journey – his last post is here if you want to have a look.
Now on to Bill:
"Al,
No layout photos yet; still laying track. But I recently made a discovery that I think many of your viewers might like.
My layout is modeling the coal country of steam-era Norfolk and Western railroad. That means mountains and tunnels. In my case, half a dozen tunnel portals.
In some cases, the tunnel portal is on a curve complicating installation of a tunnel liner.
We all understand the advantage of having an inner liner for our tunnels, at least far enough for the sight lines of viewers to conceal the insides of our scenery from prying eyes. But fabricating a liner can sometimes be problematic, especially if the track curves in the tunnel.
Attached are photos of my tunnel liner solution. I start with a four-foot long segment of corrugated flexible plastic drainage pipe. (You can get half-a-dozen liners from a four-foot section; the pipes are also commonly available in longer lengths if more liners are needed.). These pipes come in a variety of diameters. 4" works well in HO scale.
Cut a 4"-5" segment; cutting in the "valley" between two corrugation folds works easiest. Stretch the corrugation to lengthen the pipe segment to approx. 6".
These pipes typically have a series of parallel rows of drainage holes — 6 rows is common. Use one set of these drainage holes to make a lateral cut the length of the pipe. Make another cut along one of the rows nearest the first cut. Remove the 60 degree segment between the two parallel cuts.
Now trim the corrugation on one end to present a flat surface you can glue to the inside of the tunnel portal — this generally means trimming the top portion of the outside edge of corrugation off so the i side of the end corrugation is flush to the inner surface of the tunnel portal. Locate the liner and secure the other end with a quick setting glue or adhesive.
I find hot glue-gun glue works well: sets quickly as it cools; holds firmly (the corrugation tends to have a mind of its own). Once secured, use a narrow strip of plaster cloth to seal the bottom edge of the liner to whatever surface the tunnel track is mounted on.
When dry, paint the plaster cloth appropriately, spread some ballast material along the sides of the track, and you have a well detailed tunnel liner.
For those who desire even more "detail" or "authenticity," before installing the liner spray adhesive on the inside and then sprinkle on a light coating of tan/brown ballast/gravel/fine talus to create a rough stone surface to the inside of the tunnel.
There you have it: a flexible tunnel liner you can install even on a curve fairly quickly and easily. Easy to vary the length as required.
Bill Demarest
N&W Steam Only"
That's all for today folks.
Please do keep 'em coming.
And if today is the day you get started on your layout, the Beginner's Guide is here.
Best
Al
PS Latest ebay cheat sheet is here.
PPS More HO scale train layouts here if that's your thing.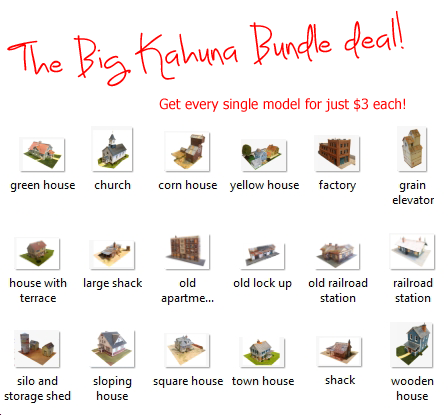 A big thanks to Bill and Wayne.
That's all for today folks.
Please do keep 'em coming though, because it's getting very quiet this end.
And if you're feeling left out in the cold and want to get involved, the Beginner's Guide.
Best
Al
PS Latest ebay cheat sheet is here.