John's been in touch again with his mine layout. (His last post is here.)
"Hi Alastair,
John from Baltimore here with an update on the coal mine layout.
This mine is kit-bashed from several buildings, the Walthers Gravel pit, Diamond Coal mine with some parts of other buildings added.
Stairways and ladders not with the Walthers kits are from Tichey train group, and the transformer, lots of other stuff details piping, the trestle and the coal dump is scratch-built.
The mine is now home in the mountains (still under construction all around it) and I think it worked out pretty well. Turns out that I had to build a bridge when I places the module because the valley was just too deep to work around.
All the tracks are in and the tedious task of eliminating the derailment points is underway. My test is to back a 20 car train all around the layout slowly. If any bad or flakey places are there, bcaking through will find them! Oh, ya can't back a train with the toy horn-hook couplers, have to be Kaydee of other upgraded ones.
Next update to the mine layout will be the mountains, trees and stuff on either side.
Regards, and to you and all the railfans across the globe.
John from Baltimore"
Stunning stuff from John. Have a look at all the comments at the bottom of the page.
If you look at the first post for his mine layout, you'll see a wonderful pic of his table with nothing more than a few pieces of track on it. Now look at it!
Just goes to show it's all about making that start.
That's all for today folks, please do keep 'em coming.
And if all these posts have got you itching to start your layout, the Beginner's Guide is here.
Best
Al
PS Don't forget the latest ebay cheat sheet is here. Still updated daily.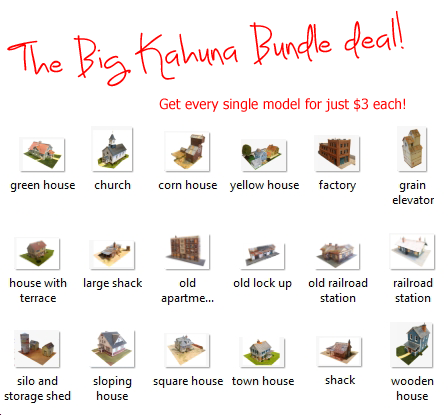 Best
Al