John's scenery are not bought models. You print the plans out and make them yourself.
You can get the scenery that John has printed out and made here.
John has kindly sent in a video afer all your comments on his pictures.
John made all this scenery from these plans. You can get them here.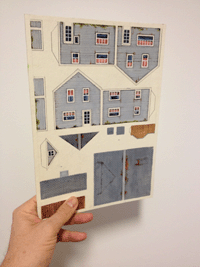 Thanks John!
And don't forget to save yourself a fortune with the ebay cheat sheet.
Keep those tips, video and pics coming!
Best
Al
PS Don't forget my favourite modeling resource here.