"Hi my name is Lenzo Widmar, I live in Mexico.
When I was 13 years old I saw the model railroad museum at Balboa Park in San Diego and was fascinated with trains ever since.
I built this end table from scratch using an N scale train everything but the cars, people, and train I hand made.
It's part of my signature series.
Lenzo"
---
A big thanks to Lenzo – amazing to think they are all built from scratch. Whilst I haven't got the patience Lenzo has, I do love putting my boy's print out scenery together.
I greatly enjoyed doing the latest three, which are below. I think they look great (but have a look and make your own mind up).
But I think he's gone soft in the head. All the other buildings on the site sell for $9 – but he wants to knock these out for $2. That's right: $2 a building – less than a hamburger.
(In fact, it's cheaper than the Big Kahuna deal).
So if you want to have a muck about with some scratch building, now's a great time to have a go. You get all three buildings, for $6, but only until Monday: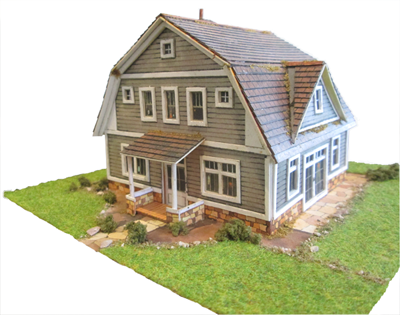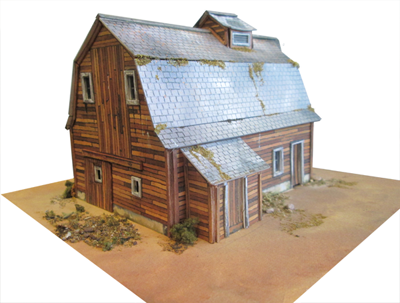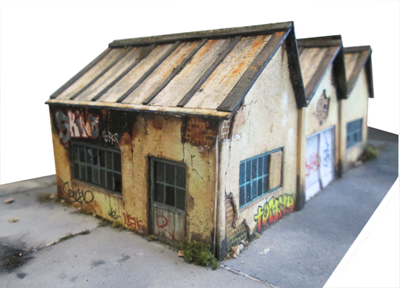 You can print them out to any scale you want too.
You can see some more pictures of them here. Have a look. He's done a great job on the detail.
And if you fancy bagging this deal – all 3 for $6 – you can also do that here.
Happy scratch building!
Best
Al
PS If you're looking for the latest ebay cheat sheet, it's here.
PPS Have you had a look at myotherhobby.com yet? It's wonderful to see what else you get up to.