"Hi Al,
I though that i would share with you how I made my chain link fences. I first draw a template on paper and placed it under a piece of tempered glass. I then cut some .033 mm and .040 mm brass wire. I taped them on the glass using skinny masking tape. I then solder them and remove the tape. Next I cut some Tull ( also known as bridal veil ), stretch it over the now soldered wired and tape it to the glass. I glue the Tull with Cyanoacrylate to the wire.
If you wish to had some barb wire just cut the posts 3 scale feet longer and glue some sewing tread on the extensions ( again using CY glue). I spray paint the whole thing using Krylon Paint ( a paint that is good for wood, metal, plastic, etc.)
Michel"
---
Doesn't Michel's fence look great? But again, I don't know if I'd have the patience scratch building like that – stick to my boy's print out scenery.
Thanks for all your comments on the latest ones (below). You get all 3 for $6. But only until Monday.
At this price they are cheaper than than the Big Kahuna bundle deal.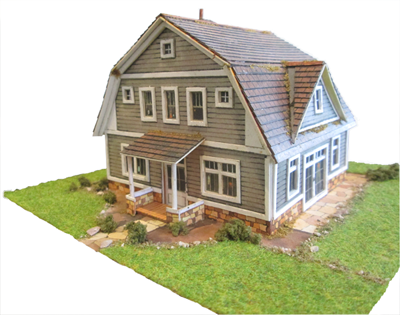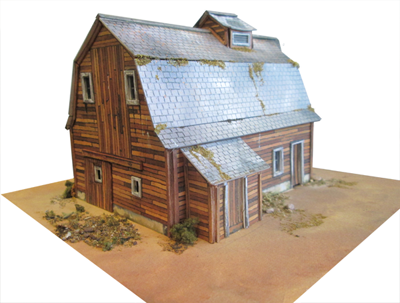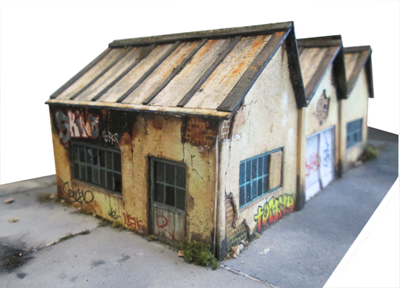 You can print them out to any scale you want too.
You can see some more pictures of them here. Have a look. He's done a great job on the detail.
And if you fancy bagging this deal – all 3 for $6 – you can also do that here.
Happy scratch building!
Best
A