Wayne's run in to a problem with his HO scale turnouts – can anyone help?
"I wont say i came across my first mistake, but I think I hit the mistake week.
I came across two missed tortoise not drilled turnouts. One I chocked up as lost and forgotten forever. This turnout was to go to the coal mine.
I went a little farther down the line and put another turnout in coming from the other direction. This means I get to layout a whole new coal mine.
The old spur will be a place to put a maint. car for my two guys with their beer.
The other was under the hill that I first put in. This turnout is one that I could not bypass nor change its location.
I don't know if what I did was the easiest or the best. This is how I am going to fix it.
Digging into the archives of the old dusty brain. I used some of my job experience from years gone by. I did some measurements from out side, from the inside. Then laid it out on top of my mountain.
I used a small x-long drill bit, and drilled down through the mountain. I ended up about 1/16 inch off.
Being that close, I went ahead and drilled through the slide bar, cork road base, and the 3/4 inch plywood. This way I would know where to drill up from underneath so I could enlarge the hole for the tortoise swing bar.
I took a small cutoff disk and separated the track back several inch's from the turnout on all 3 legs. This way I used it as a template to make up a new replacement.
I made the track runs a little longer due to the loss from the grinding wheel.
The second photo is where I moved the turnout.
The third one is the other turnout. The locating hole is under the power pole.
Maybe some of the Royal guard can let me know what they would have done, or even the yanks across the pond in my neck of the woods.
Wayne"
Please leave a comment below if you can help Wayne with his HO scale turnout problem.
Wayne's post reminded me of this one: Adding a turnout to an existing layout.
If you want to get up to speed, Wayne's last post is here.
Now on to Martin, who has sent in few more pics of his O scale – and a vid:
Mohawk Valley Railway GP38-2 moves some covered hoppers around at Lake Shore Harbor
Heritage ALCO C424 #452 diesel in Delaware and Hudson livery waits to pull out with a heritage passenger train.
The bit that's not normally seen…hidden sidings at the back of the Fanny Frobisher Finest Flour plant.
Busy day at Lake Shore
Ex PRR ALCO RS1 #8858 switching covered hoppers at the grain discharger.
Two ex UP locomotives at work on the layout. SW9 # 1872 is hauling some tank cars while GP 38-2 #2289 waits patiently to do some switching once the tanker train has passed.
You can see Martin's last post here.
A big thanks to Martin and Wayne.
That's all for today.
Please don't forget the Beginner's Guide is here if you want to get going on your own model railroad adventure.
Best
Al
PS Latest ebay cheat sheet is here.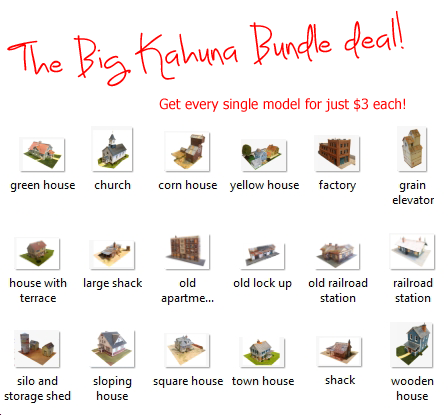 Best
Al